Welcome! Here you can find a cross-referenced database containing shows, directors, performers and crew members from Lansing area community theaters. Use the search box in the upper right to locate shows and individuals, or start at one of the links below. This database contains information about community theaters past and present, and covers shows dating back as far as 1987. In addition, some award information for Pulsar, Thespie and Barney Awards is included, and some pages contain photos and/or scans of the original programs from various productions.
We continue to add more theaters, show seasons, photographs and other information as time and resources allow. As with any work of this type, there are bound to be errors, omissions, typos and other mistakes. Although this database is set up in 'wiki' form, it is not editable by visitors. To contact us with your corrections, questions or submissions, send a message to
ottinger60@gmail.com
---
---
---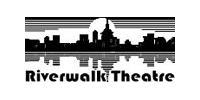 Home to the Community Circle Players, though that term is seldom used. Roots go back to 1958, when a group of Lansing Civic Players members broke off to start their own company. Beginning in 1964 and for the next twenty-two years, shows were performed at the
Okemos Barn Theatre
. When that location became unavailable, the group found a warehouse by the Grand River in downtown Lansing, and converted it into a theater space. In 1989, the Riverwalk Theatre began performing in its present home. Smaller "Black Box" shows were performed at the Creole Gallery from 2003 until 2009, when a Black Box stage was added to the Riverwalk facility. Between Main Stage and Black Box shows, Riverwalk puts on more than a dozen full-scale productions a year. It also hosts special events, staged readings and its own Barney Awards ceremony each June. Unique among area groups, Riverwalk owns its performance space outright.
---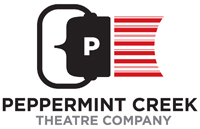 Founded in 1995 and named for a stream running behind founder
Chad Badgero's
childhood home in Mason, the Peppermint Creek Players produced one show each summer through 2000. Relaunched in 2002 in its present incarnation, PCTC usually presents five shows each season, typically small, contemporary, issue-driven plays and musicals. The most nomadic of the active companies, some of their past venues have included a barn at Woldumar Nature Center, a greenhouse at MSU and an art gallery in Old Town. They spent several seasons in a former community center in south Lansing, refurbished and rechristened the Miller Performing Arts Center. In 2019, they moved to a downtown church.
---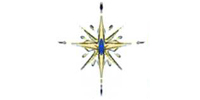 The only dinner theatre among active companies,
Linda Granger's
Starlight Theatre was founded in 2005 and produced its first show in 2006. Known for its crowd-pleasing mix of musicals, mysteries and broad comedies, Starlight also presents occasional musical revues featuring popular Lansing performers. Shows take place at Waverly East Intermediate School.
---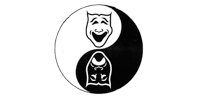 Founded by
Joseph Dickson
, this theater primarily produces summer shows performed in the Ledges Playhouse at Fitzgreald Park in Grand Ledge, formerly home to
Spotlight Theatre
and the
Ledges Playhouse Theatre Company
. Following a debut production in the fall of 2011, the company began producing its first full season in the summer of 2012.
---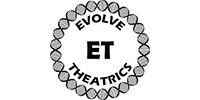 Founded by Helen Hart and Dan Southwell as the Blue Light Players, the company originally produced vaudeville-style revues twice a year featuring primarily younger performers. Beginning in 2013, the company produced annual full-scale musicals featuring adults as well as younger actors. The musicals have mostly been performed at Hannah Community Center. Original Blue Light productions raised money to support the families of fallen police officers. Evolve Theatrics proceeds are donated to local community causes
---
Founded in 2014 by
Jeff Croff
, previously the artistic director for
Icarus Falling
. Ixion frequently debuts original short plays by local artists, often featuring modern takes on tales from ancient mythology. "Ixion" was a mythological figure bound to a fiery wheel, as represented in the group's logo. The ensemble has performed at several venues, primarily in the REO Town section of Lansing. Recent productions have been at the Robin Theatre in that neighborhood.
---
Founded by
Dave Downing
, the Audio Air Force is a nonprofit organization that produces audio theater, both recreations of classic radio and audio programs, as well as original scripts. The plays are done live on stage as if performed for a radio audience, with no costuming and actors holding scripts.

---

INACTIVE COMPANIES
---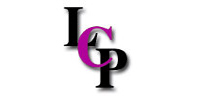 The oldest company in Lansing, LCP organized in 1929 and performed their first show in March, 1930. Offices were in the historic firehouse on Michigan Avenue, which was also home to a small "underground" theater space and a large costume shop. The Players used a variety of main performance spaces throughout Lansing in their 80+ years, most recently including Hill High School (1981-1993), Lansing Catholic High School (1993-2001) and Hannah Community Center (2002-2011). After a series of setbacks, LCP is currently dormant as a theater company.
---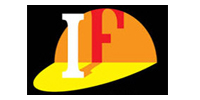 Founded in 2000 by
Jeff Croff
and
Daryl Thompson
"with the simple goal of offering something different" according to their own history. Over the course of a decade, produced smaller, often edgier alternatives to what the larger companies were doing, frequently winning accolades and awards. Most shows featured a core ensemble of performers and crew members, many of whom split their time between this company and the more traditional shows of the
Bath Community Theatre Guild
. Named for the doomed mythological hero who flew too close to the sun, as well as for the "IF" acronym. Stopped production in 2010, but Croff launched
Ixion
a few years later (see above).
---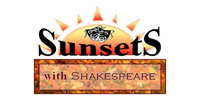 Founded as Outing Productions in the mid-90s, Sunsets with Shakespeare was originally the name for that company's summer season, but eventually became the one name by which the company was known. While focused, as their name suggests, on outdoor stagings of the Bard, for several seasons the company produced a variety of plays year-round, finding indoor venues in the cold weather months. Outdoor performances took place in a variety of Lansing area parks, with a single production sometimes moving to different sites during its run. Last show was Romeo and Juliet in the summer of 2008.
---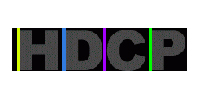 Formed in 2005, the Holt/Dimondale Community Players began with a production of The Fantasticks. Since then, musicals large and small made up more than half the company's productions in its brief history. HDCP was supported by Holt Community Education as part of the Holt Performing Arts Complex. Most shows were performed in the Maurice Pernert Auditorium at Holt Junior High School.
...
---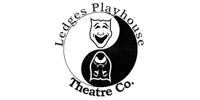 The Ledges Playhouse Theatre Company was founded by Kevin and Tanya Burnham in 2006 to fill a void left by the closing of the Spotlight Theater at the Ledges Playhouse in Grand Ledge. Most of their shows were produced in that Fitzgerald Park building. Changed name to Capital TheaterWorks in 2009 with plans to produce fall and winter shows at a Lansing venue, but ceased production after a couple of seasons under the new name. In a creative effort to spark interest and attention, their final season featured free admission to all shows.
---

Active 1983-2005, producing summer shows at the Ledges Playhouse in Fitzgerald Park, Grand Ledge. Co-founded by Len Kluge and Bob Robinson, who each frequently directed and/or acted in the shows. If you have more information about Spotlight, especially original programs from the productions (which we would borrow and return), contact us at
ottinger60@gmail.com
...
---

Active 1996-2006
---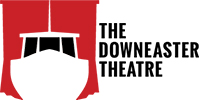 Founded in 2017 with an ambitious slate of of two separate, parallel seasons of adult and children's programming that never came to fruition. Early performances took place at The Robin Theatre in REO Town while later ones moved to a vacant church in Old Town. The company took its name from the title of a Billy Joel song. In 2019, founder Kathryn Willis moved to Indiana, effectively ending the theater's presence in Lansing.
---
Originally founded as East Lansing Community Theatre and reorganized in 2019. The company primarily focusses on interpretations of William Shakespeare. The original ELCT shows were performed at Hannah Community Center. The newly branded Curtainless Theatre has had a nomadic existence early (as its name suggests) and is planning its first full-scale show for the spring of 2020.
---